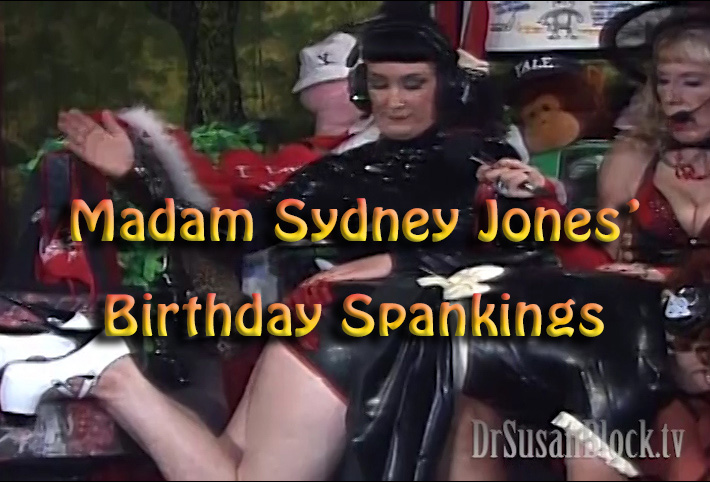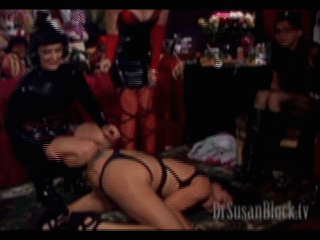 Madam Sydney Jones' Birthday Spankings
It's Madam Sydney Jones' birthday and instead of receiving birthday spankings, She dishes them out. First, She puts sissy maid Bianca over Her knees for a good old-fashioned hand spanking, then follows up with a traditional Bonobo Way book spanking. Next in line is Jay Toriko who gets a warm-up by hand, followed by a few nice whacks from Madam Sydney's cane. Next up is Sarah Bella who deserves a hand spanking from Madam Sydney for giving inaccurate information on the previous week's show. Last, but not least, Jacquie Blu is called up to the stage to receive a good caning, raising bright red welts on her tender ass flesh.
Want to Watch This With Someone?
Call Us, We'll find some good company.