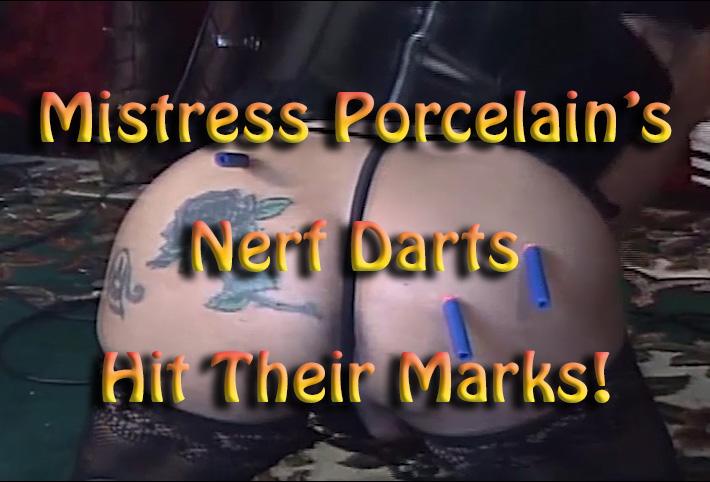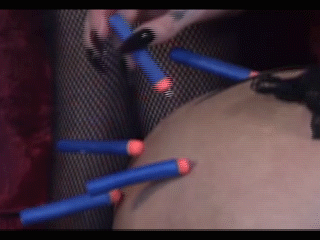 Mistress Porcelain's Nerf Darts Hit Their Marks!
Mistress Porcelain Midnight introduces a rather amazed Dr. Susan Block to her little "friend," a modified Nerf gun that shoots real darts! Then she commands an anxious Jacquie Blu to get down on her hands and knees, ass up in the air, as the perfect "target" for her vivid butt-penetrating demonstration. Bulls-eye!
Want to Watch This With Someone?
Call Us, We'll find some good company.