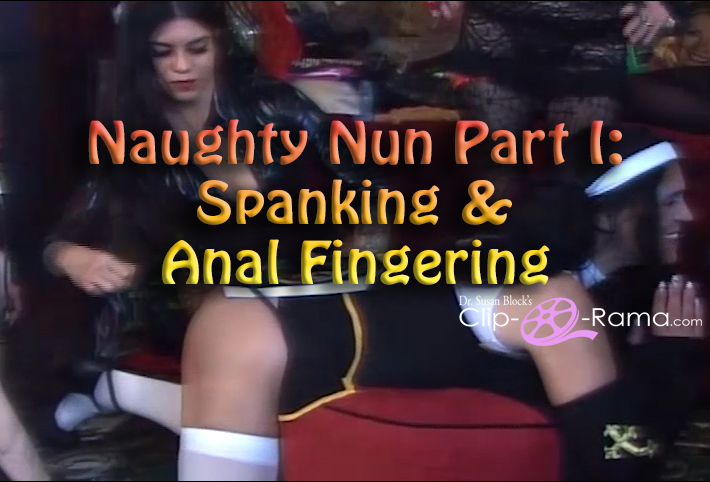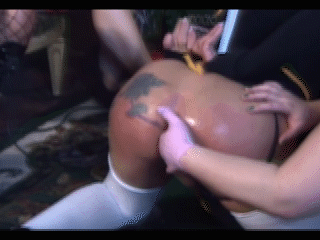 Naughty Nun Part I: Spanking & Anal Fingering
It's Halloween on The Dr. Susan Block Show, and the notorious Jacquie Blu is dressed up as a nun. Everyone knows how naughty she has been, so Mistress Porcelain Midnight book-spanks Sister Jacquie's bare bottom with The Bonobo Way, and then whacks her with her bare hands. Then, in consultation with Miss Freudian Slit, Cricket Rose  puts on a latex glove and applies lube to Sister Jacquie's tight hole to see how many fingers she can shove up in there, preparing her for the onslaught of the Halloween Sex Machine...
Want to Watch This With Someone?
Call Us, We'll find some good company.