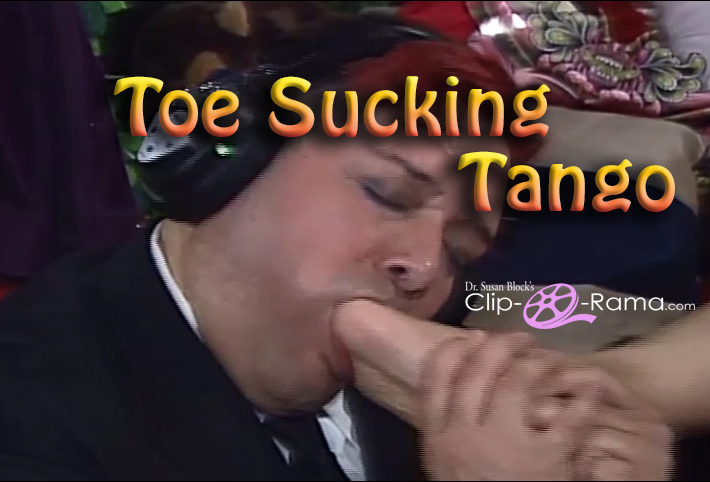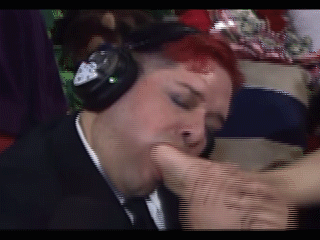 Gasmask Girls Toe-Sucking Tango
On their virgin visit to The Dr. Susan Block Show, Gasmask Girl Sarin and U.S. army veteran Manny Garcia explore gasmasks and feet with gusto. Manny has a major foot fetish and, with Dr. Suzy's encouragement, he begins licking and sucking Gasmask Girl Sarin's pretty pedicured toes and arches. Other show guests, Chef Be*Live and Danielle Watts, get caught up in the toe-sucking tango and begin to do it too. Then they call one of their friends in the studio audience to the stage to suck Danielle's other foot, and we have a full-fledged foot fetish fiesta!
Want to Watch This With Someone?
Call Us, We'll find some good company.