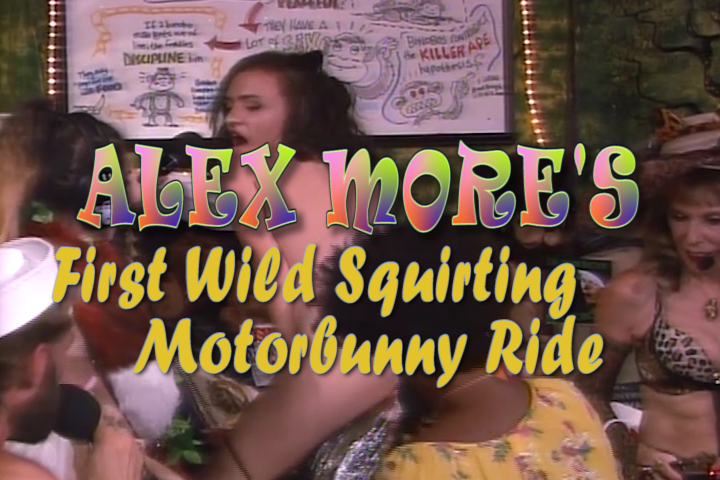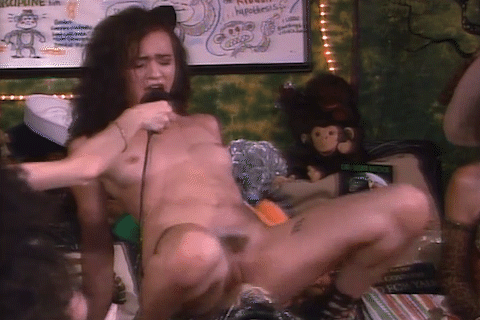 Alex More's First Wild Squirting Motorbunny Ride
Slim, sleek and super sexy porn starlet, Alex More, takes her first Motorbunny ride ever on DrSusanBlock.Tv in the middle of  Madame Margherite's "Animal Play Birthday." Gypsy helps Alex off with her panties after she and Madame Margherite prepare the machine, covering it with Saran wrap and putting a Glyde America Vegan Condom on the dildonic attachment. Alex squirts on her own lube and sits her pretty kitty down on the dildo backwards as Dr. Suzy powers the controls, and she rides that 'Bunny "reverse cowgirl-style" to the whoops and hollers of the Bonoboville Animal House. Then, lithe as a panther, she turns herself around to ride it regular cowgirl-style, screaming like a bobcat in heat as the Womb Room goes wild, and she squirts all over the bed. But Alex doesn't stop. She rides it sideways and then from the front again; orgasm after orgasm, she can't get enough of that vibrating stuff.
Bonobos who watched Alex More's First Wild Squirting Motorbunny Ride also enjoyed
Want to Watch This With Someone?
Call Us, We'll find some good company.