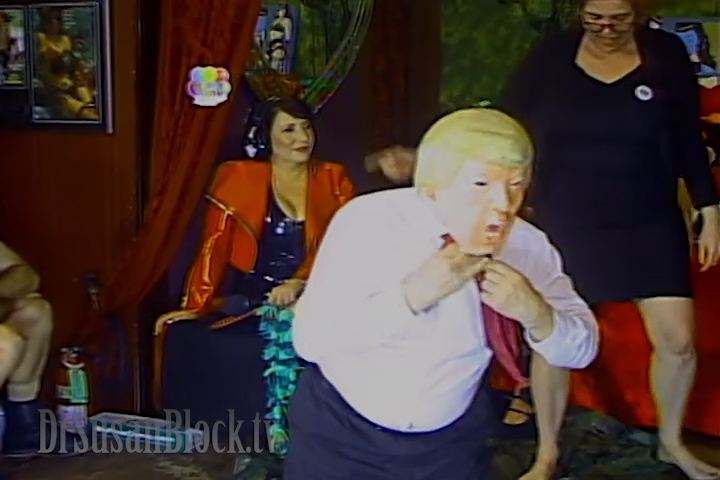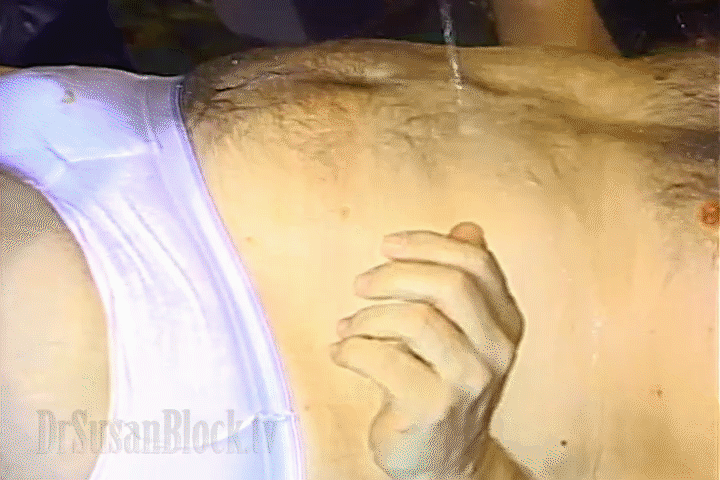 D.A.D. 2 – Gold & Sterling Edition
It's the triumphant return of Dominatrixes Against Donald Trump (D.A.D.) to The Dr. Susan Block Show, led by Mistress Tara along with Rhiannon Aarons, and featuring not one but TWO tRUMP submissives for everyone to dominate, berate, spank and pee on.  Ms. Tara begins by collaring, slapping and berating Trump #1 (Nemo). Then Dr. Suzy, Rhiannon and Phoenix Dawn join in. Once warmed up, the ladies take turns giving golden streams to the gold fetishist- in- chief. Mistress Morgan Sterling, along with her slave Jay, remain neutral, but still can't help but giggle as the onslaught continues. The gang takes a quick breather before Trump 2 (Michael Q. Schmidt) wanders onto the scene with the hope of simply cleaning Dr. Suzy's wet boots. When he fumbles the job, she orders him to strip and once again, the D.A.D. Dommes join forces to beat the bewildered tRUMP's rump into submission. This time Mistress Sterling slyly offers her instrument of destruction in the form of a leather rug beater, and it's enough to make the mess of a Trump surrogate wither. Two Trumps, both defeated. D.A.D. wins!
Bonobos who watched D.A.D. 2 – Gold & Sterling Edition also enjoyed
Want to Watch This With Someone?
Call Us, We'll find some good company.