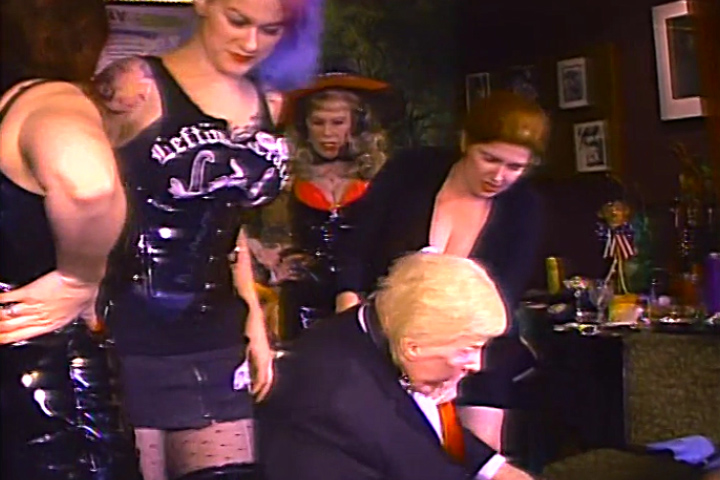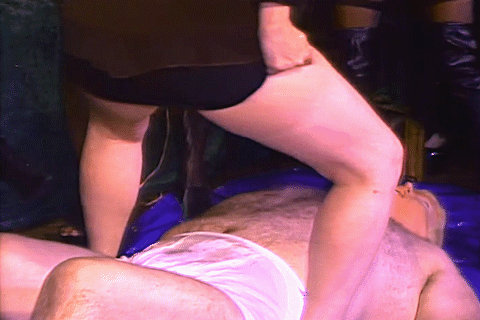 Dommes Against Drumpf – Fire and Fury Edition
Dr. Suzy ushers in 2018 with her special guests, Mistress Tara Indiana, The Goddess Soma Snakeoil, and Miss Antoinette of Dominatrixes Against Donald Trump (D.A.D.). Who should make the mistake of wandering on the scene, still tweeting, of course, but Trumpty Dumpty himself who is immediately subdued, collared and stripped. Each member of D.A.D. takes turns spanking and caning the intruder, along with Dr. Suzy and her assistant Phoenix Dawn who also join in the fun. Goddess Soma gives Trump a special remedy for his lying mouth in the shape of a big black strap-on dildo, and D.A.D. concludes with a raucous "Russian Golden Shower" that leaves the Trumpus soaked, humiliated and under Gag Order with a wad of Trump Toilet Paper.
Want to Watch This With Someone?
Call Us, We'll find some good company.