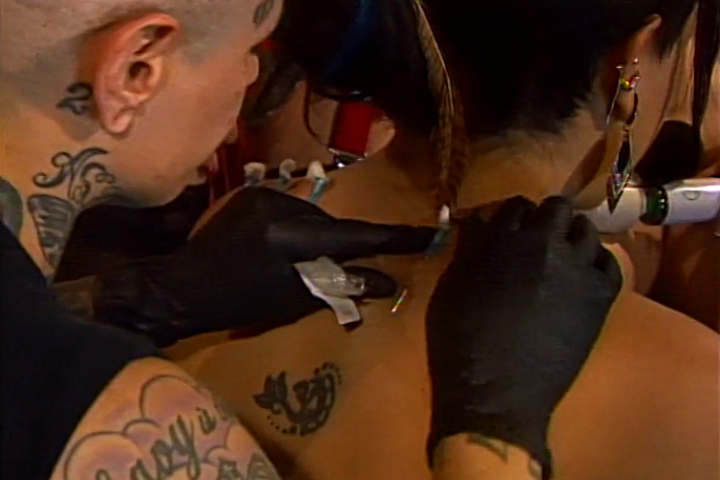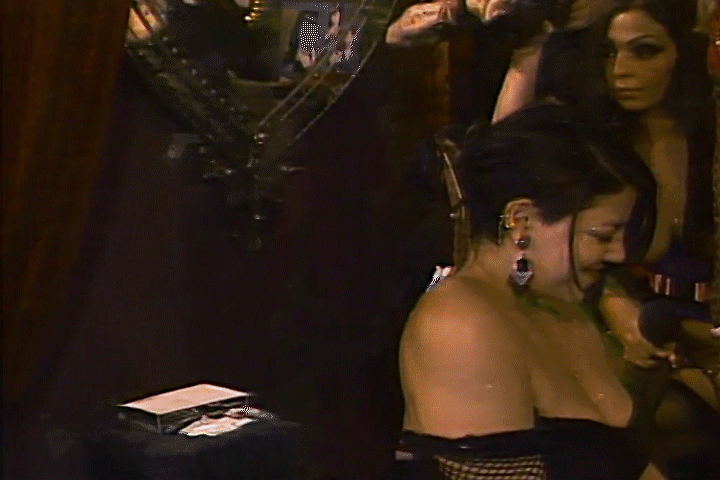 FIRE & FURY with Feli Fury and Mia Amore
Feli Fury begins this exciting fire play scene by performing temporary needle piercings on Mia Amore's bare back, as Dr. Susan Block and her guests observe. It's very meditative, Feli's soft voice instructing Mia to breathe, relax and receive the healing benefits of this almost medical procedure. Then suddenly, Feli pulls out an electric saw and turns it on, sending sparks across Mia's back. It's very beautiful—until we realize that Mia's hair has caught fire! Fortunately, the crisis is quickly averted, and Mia is fine except for losing a little hair. No doubt, fire play is dangerous (don't try this at home!), and even professionals can have accidents. The key is avoiding damage. Mia is a little shaken, of course, but she soon recovers and is happy to be the star of this spectacular fire play display.
Bonobos who watched FIRE & FURY with Feli Fury and Mia Amore also enjoyed
Want to Watch This With Someone?
Call Us, We'll find some good company.