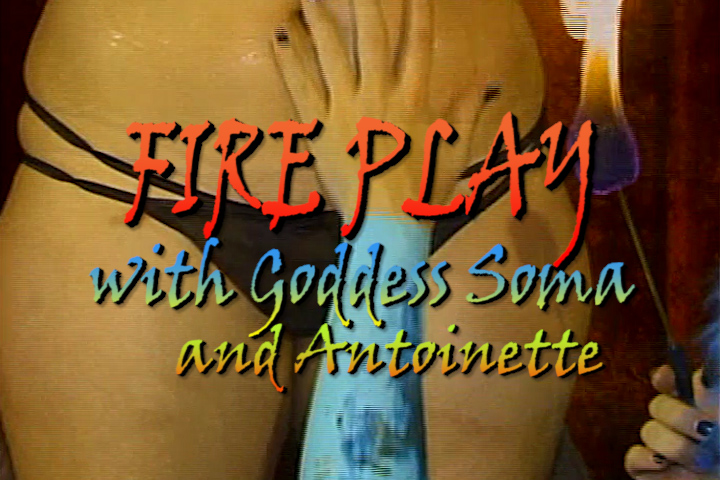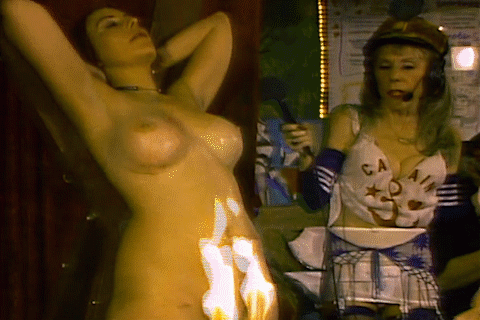 Fire Play with Goddess Soma and Antoinette
It's Capt'n Max's birthday on DrSusanBlock.Tv, and the great Goddess Soma Snakeoil turns Miss Antoinette into a human birthday candle. First the Goddess oils up Her nearly naked subbie on the St. Andrew's Cross as Dr. Suzy interviews them about the art, science and experience of fire play. Then Goddess Soma plays with fire. The effect is mesmerizing. Reflecting the flicker of Her flame, She pulls Antoinette's crotchless black panties up and down, revealing her shaved vulva in the firelight. The fire skims the surface of her skin, turning it pink, like a spanking, but with a different kind of sting. After Goddess Soma blows Her "candle" out with a kiss on the lips, She gives Her bottom's bottom the kiss of Her floggers. So hypnotic and very erotic.
Bonobos who watched Fire Play with Goddess Soma and Antoinette also enjoyed
Want to Watch This With Someone?
Call Us, We'll find some good company.