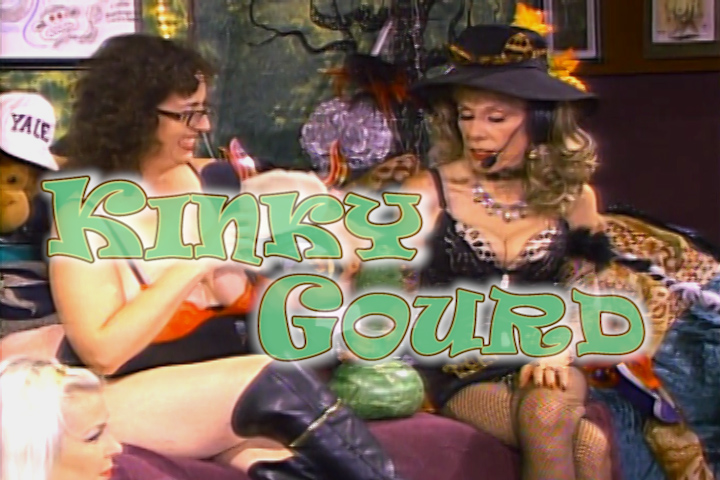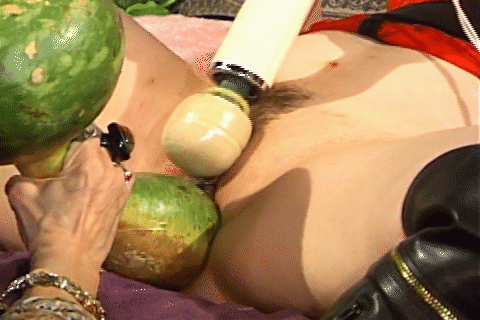 It's Kink Month 2 on The Dr. Susan Block Show, and voluptuous, sapiosexual artist/kinkster/MILF Rhiannon Aarons is horny for "Gourdy," a giant somewhat penis-shaped gourd with a monster "head" and ridiculously big "balls."  The lovely Gypsy Bonobo covers Gourdy with a Glyde all-vegan XXXtra large condom and lubes up that big boy for fun. With Dr. Suzy holding a Hitachi Magic Wand on her clitoris, Rhiannon manages to get the tip of Gourdy's huge head inside her hungry pussy.  Then Rhiannon takes the Hitachi, and Dr. Suzy takes control of the gourd, wielding it like a humongous strap-on dildo (without the strap), pushing big Gourdy into Rhiannon as far as he'll go, until she explodes in a kinktastic orgasm.
Want to Watch This With Someone?
Call Us, We'll find some good company.