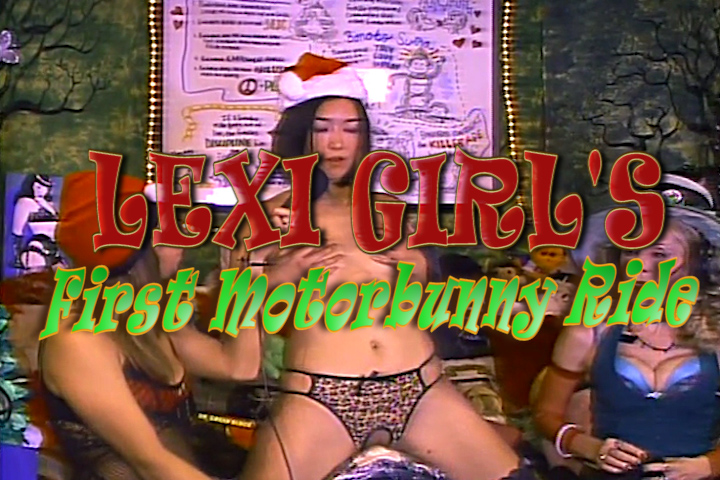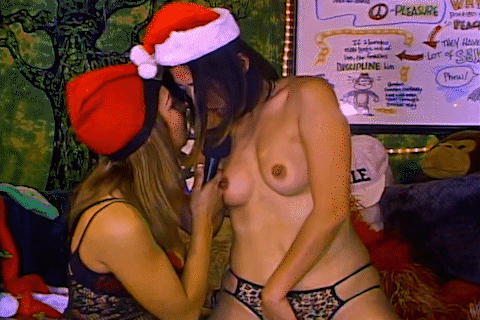 Lexi Girl's First Motorbunny Ride
Getting into the XXXmas Spirit, slim and sexy porn star and cam girl, Lexi Girl, aka Lexi Mansfield, shines with the radiant power of a sexual Wonder Woman, a made-in-China XXXmas star, in her virgin appearance on The Dr. Susan Block Show. She makes quite a splash, and not just because she squirts like a small Trevi Fountain while climaxing on the Motorbunny; she's effervescent, charming and deliciously nasty wearing nothing but a Santa cap and crotchless leopard-print panties framing her perfectly shaved vulva tattooed with the apt caption, "Muse." When she rides that Motorbunny into a celestial squirting orgasm, with Dr. Suzy on the controls and Phoenix Dawn assisting, it's as if she takes us all with her into heaven, communal ecstasy radiating through the Womb Room. She is, indeed, our erotic muse. If you like to watch hot gals coming like crazy on the Motorbunny, don't miss this amazing clip.
Bonobos who watched Lexi Girl's First Motorbunny Ride also enjoyed
Want to Watch This With Someone?
Call Us, We'll find some good company.