Ladies: Uncork your champagne!
Gentlemen: Get ready to get soaked!
A Sensational Release from the Private Studios of World-Renowned Sex Therapist & Ground-Breaking Cable TV Host
Dr. Susan Block!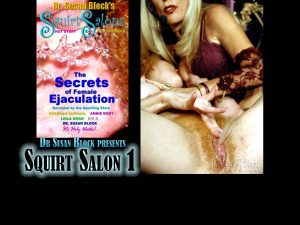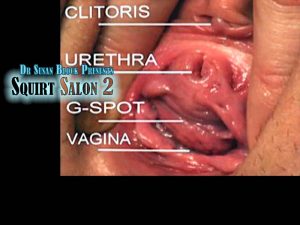 Learn the Art & Science of Squirting
& How to Make Your Partner Squirt!
Two and a Half Hours of Spectacular Footage of and about G-Spot Female Ejaculation!
Male Ejaculation Too!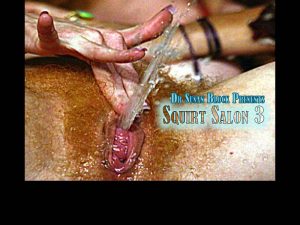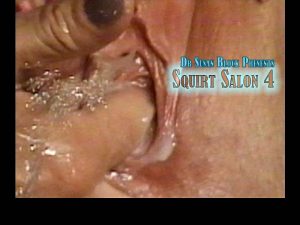 Historic First Super Close-Up Images of the Elusive G-Spot in Various States of Arousal
Learn the History and Culture of Squirting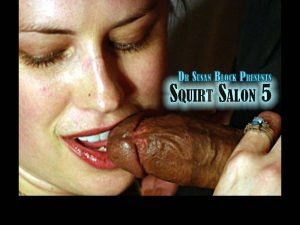 Enjoy the Awesome Beauty of Three Lovely Ladies and One Gorgeous Gentleman Ejaculating in Ecstasy