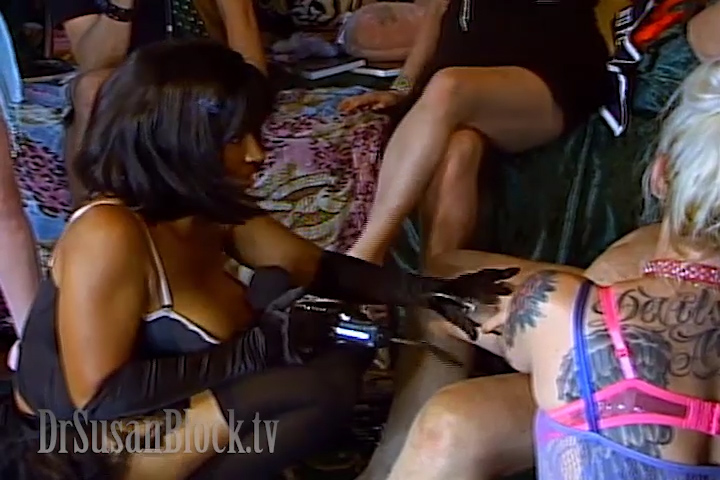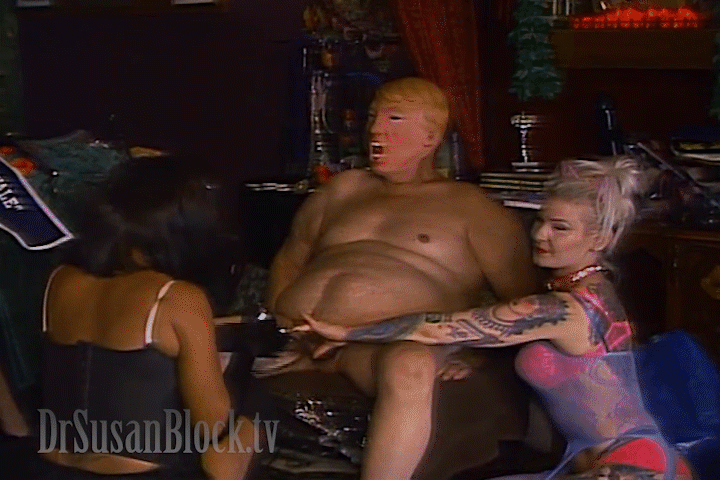 Mistress-Goddess Tamura Bettie Pumps Trump
Led by the gorgeous and sensuous Mistress Goddess Tamura Bettie, an "Art with Teeth" supporter, a naked TRUMP sits on the stage to receive some attention to his tiny penis with a penis pump (his own). But after every awful week of the real Trump, our fake Trump doesn't deserve such dick love. So with a bit of help from Dr. Suzy, they move his big lumbering naked body onto his knees and spank him: It's Erotic Theater Therapy in the Trumpocalypse!!!
Want to Watch This With Someone?
Call Us, We'll find some good company.