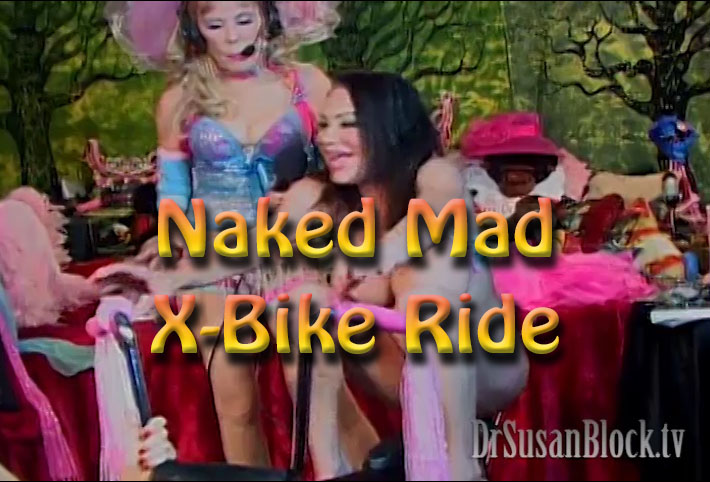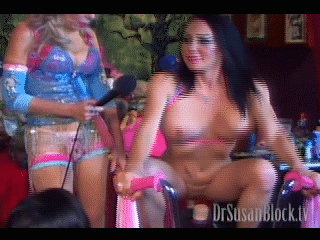 Buxom Brunette Porn Star Dayton Rains strips takes a wild, naked, masturbatory ride on The Mad X-Bike with the assistance of Alana Cruise (formerly Savannah Fyre) on this hot clip from Dr. Susan Block's amazing Masturbation Month Kick-Off show.
Bonobos who watched Naked Mad-X-Bike Ride also enjoyed
Want to Watch This With Someone?
Call Us, We'll find some good company.