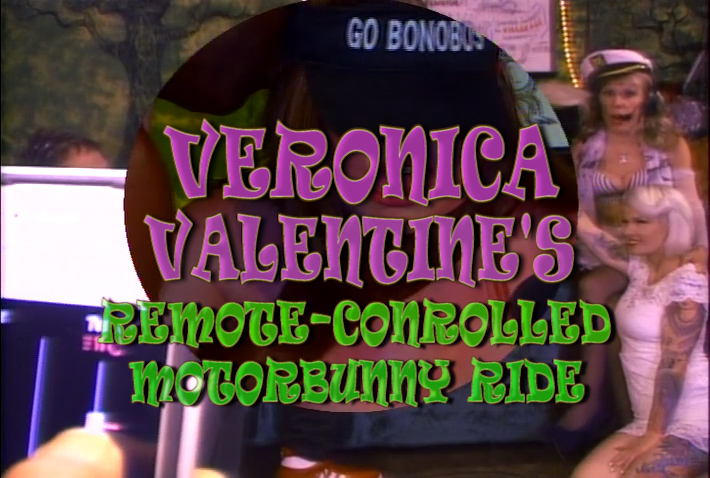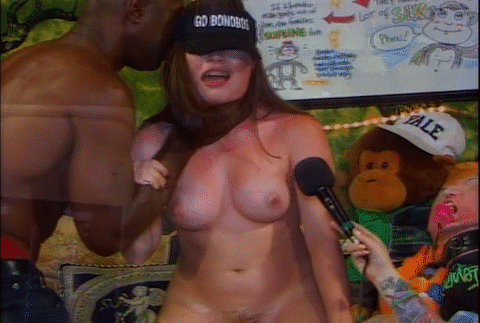 Veronica Valentine's Remote-Controlled Motorbunny Ride
Gorgeous, all natural, 19-year-old brunette (with braces), Veronica Valentine, strips naked, except for a "Go Bonobos" visor, to take her second ride on the Motorbunny. This time, for the first time, we operate the Motorbunny via their new remote control system! Dr. Suzy (wearing a yachting cap in memory of another Bunny lover, Hugh Hefner) directs her staff and guests, including Gypsy Bonobo (dressed as Marilyn Monroe), "Sticky: A Self-Love Story" director Nicholas Tana and rapper Ikkor the Wolf, in helping Veronica to position the Motorbunny, cover it with Saran Wrap and operate its speeds via remote control.  Abe and Clemmy Cockatoo operate the remote control via cell phone.  Then Ikkor, at Veronica's request, choke-holds and talks dirty to her, as Clemmy hands the controls to Veronica's friend, Sailor Luna, who guides the adventurous Ms. Valentine into a rip-roaring remote-controlled Motorbunny orgasm!
Want to Watch This With Someone?
Call Us, We'll find some good company.