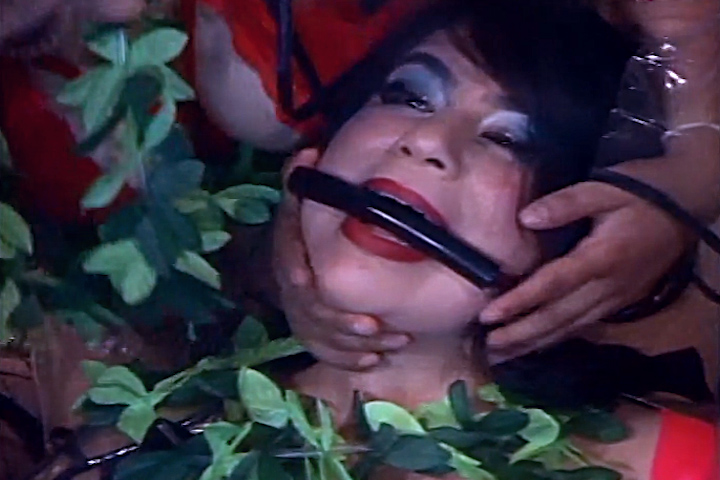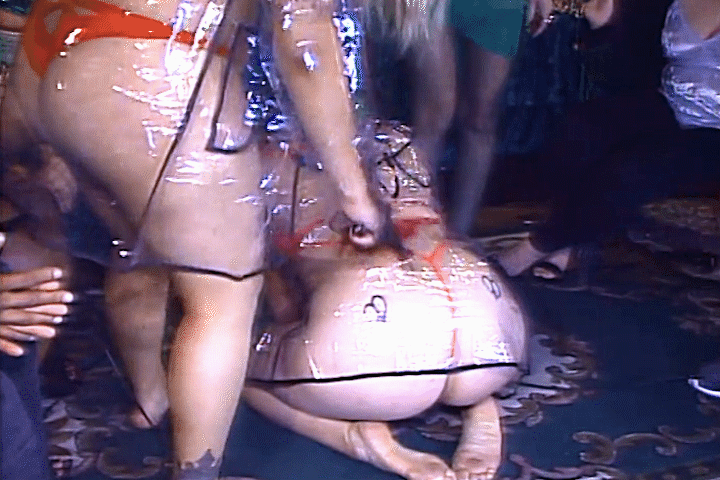 Gas Mask Girls: Mistress Mariposa & Lettisia
Making a St. Paddy's Day appearance on the Dr. Susan Block Show are the sexy, kinky, giggly and naughty Gas Mask Girls. Mistress Mariposa, the dominant one, and Latina Lettisia of Tijuana, the submissive one, are the liveliest and most fun Gas Mask Girls yet. Deliberately not wearing green on St. Paddy's Day, knowing they will get pinched (and much more!), luscious Mariposa and Lettisia are decked out in teeny pink and orange bikinis and transparent vinyl raincoats. Mariposa mostly dominates Lettisia who loves showing off her curvy body in a hot pink teddy that's really just a ribbon that barely wraps her up and certainly doesn't cover her shaved vulva. As Dr. Suzy provides sexy suggestions and erotic narration, Phoenix Dawn puts on the Gas Mask, Lettisia submits to a bit gag and a hot spanking with a Jux Leather slapper. It's all fair play between this kinky twosome!
Bonobos who watched Gas Mask Girls: Mistress Mariposa & Lettisia also enjoyed
Want to Watch This With Someone?
Call Us, We'll find some good company.